Board Member Spotlight 2016 June-July
As part of our new 2015/16 Board member appreciation program we are showcasing a board member in our bimonthly Board Member Spotlight. Our board member spotlight recognizes board members of outstanding contributions to the profession and our local communities. For any questions regarding the program please contact the Past President at PastPresident@ymf-oc.org.
For the June and July spotlight we would like to introduce...
Gyan Sinha, PE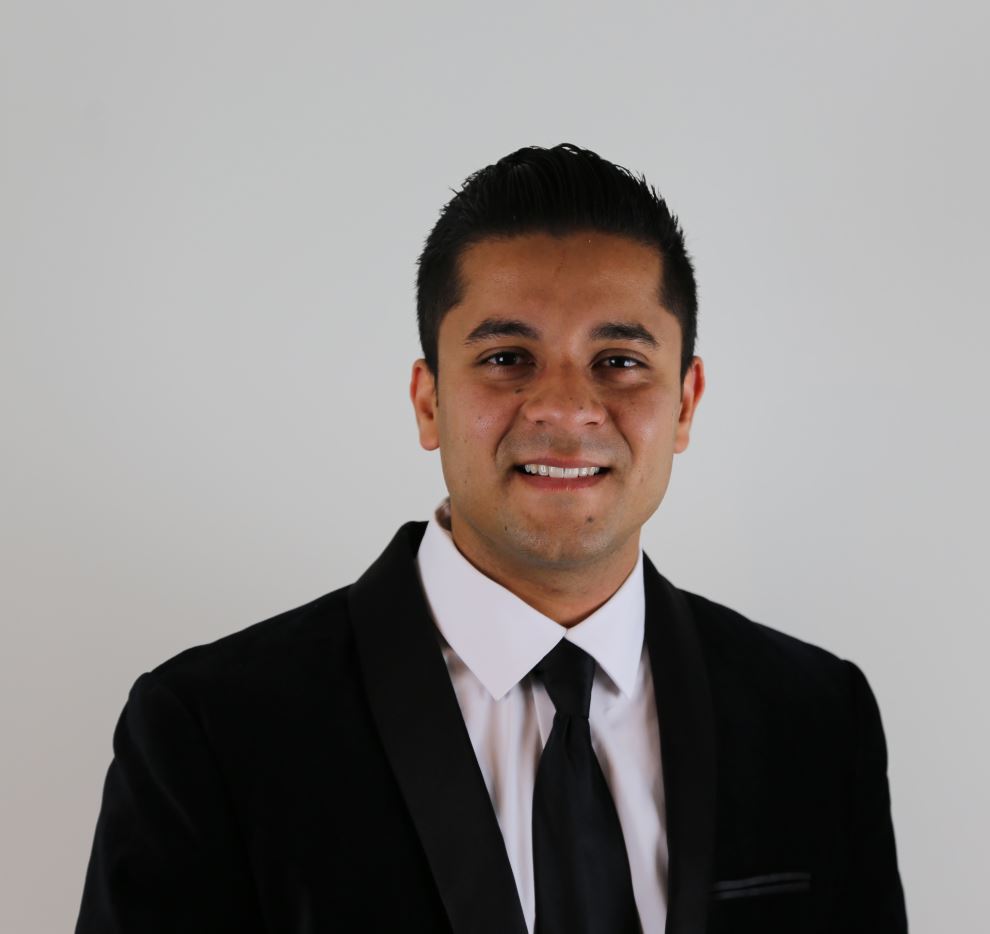 We asked him to state his name, company and position in ASCE:
"Gyan Sinha, PE
Kimley-Horn and Associates, Inc.
ASCE OC YMF Speaker Series Co-Chair"
We also asked him a few questions about the following:
SCHOOL/EDUCATION/BACKGROUND
Where did you grow up?
Kanpur, India
What made you want to become an engineer? If you had to choose a different career what would it be?
Growing up in India, I got the opportunity to go to several construction sites with my uncle as he was the engineer at Indian Railways (IR). The visit that I remember distinctly was when I was on-site during a controlled demolition of a hillside where new rail tracks were to be placed. After viewing the demolition (from far proximity), I remember asking my uncle what he did, and he told me he was an "engineer". After that experience I made a point to go to more site visits with my uncle in order to better understand what he did as an engineer (and hopefully see more explosions).
Through my years growing up in India and visiting later on, I came to realize the lack of infrastructure in my hometown and in other cities. From my first few times returning back to India, I had concluded that I wanted to work on something that would help improve the quality of life.
Now moving further, I was finishing junior year in high school, where I have identified that math and science (especially physics) were my strong subjects. At this point, I had made the decision to pursue my high education in civil engineering in order to become a Civil Engineer.
If I had to choose a different career, it would be in finance or economics.
What college(s) did you attend? Can you list your degrees, any honors, and involvement in engineering organizations during school?
Seattle University, BS in Civil Engineering with Minor in Mathematics
ASCE Seattle University Chapter, Vice President – helped restart chapter
WORK & PROFESSIONAL LIFE
Describe your responsibilities and some significant projects.
Primary Role:
Perform Railway design and produce plans and cost estimates

Attend project meetings

Assist with project management and/or lead rail tasks

Prepare progress reports and assist with billing

Assist with marketing/proposal efforts

Train incoming young professionals
Significant projects:
Anaheim Rapid Connection (ARC) Streetcar

- EIR/EA - City of Anaheim
The ARC fixed guideway project proposes to provide a new east-west transit connection between the Anaheim Regional Transportation Intermodal Center (ARTIC), the Platinum Triangle, and the general area of The Anaheim Resort.
OCTA 17th St Grade Separation

- PA/ED - City of Santa Ana
The project includes depressing 17th Street and Lincoln Avenue to create an underpass in a congested community of commercial and industrial uses surrounded by residential development. Various alternatives are being evaluated to raise the tracks and minimize impacts on adjacent properties. This also includes proposed shoofly track options and addressing relocation of existing universal crossovers.
ACE Fullerton Road Grade Separation

- PS&E - City of Industry
The project is a new underpass grade separation of a major arterial at the UPRR double mainline tracks (LA Subdivision). Primary project components include lowering two major arterials, an 80-foot wide embankment to raise the UPRR tracks, two bridge structures (one for UPRR tracks and another to grade separate the adjacent frontage road); 60 and 72-inch storm drain relocations and stormwater pump station; and major utility relocations (54-inch sewer, 30-inch high pressure gas, 24-inch reclaimed water, electrical transmission lines, etc.).
Bottineau LRT

- PS&E - Minneapolis, MN
This project is a new 13-mile light rail transit corridor. As the prime consultant, Kimley-Horn is leading overall project management, civil engineering, traffic engineering, and architectural design. Additionally, the firm is supporting structural engineering, LRT track design, freight rail coordination, public involvement, new starts, value engineering, and constructability.
Non-Project work responsibilities
I was the past VP of Fun
What is your favorite part about being a Civil Engineer?
I enjoy two aspects of being a Civil Engineer. First, the technical aspect where I enjoy creative problem solving with a given budget. I think it is an art that we perform.
Second, I enjoy the collaborative aspect of our industry and getting the opportunity to work with new professionals. Engineering a creating/feasible solution in a team effort requires all team members to be on the same page and be pursuing a global solution.
What skills do you find most valuable to focus on in your career?
Inaddition to technical, communication skills.
What drew you to your specific career path? If you could start your career differently, what would you do differently?
I started my career in Kimley-Horn in land development group, where I worked on small to medium size commercial and retail projects. As more opportunities came along to help others in the office, I took them on and got involved with roadway and traffic design. After about a year and a half, I got the opportunity to switch over to the transportation team, where I was brought along to learn rail design and assist with projects. I took on the opportunity and was mentored for the next two years by a "rail guru". In these two years, I came to realize my passion for rail and rail related projects.
I would not start my career differently because I am really lucky to have experienced working on different types of engineering projects and with different managers. One thing I would do differently is seek out a mentor early on at work.
Describe a situation that was a great learning experience for you?
Being able to attend client meetings in the past year has been very helpful and a growing experince. It gave me the opportunity to not only think technical but communicate design and other aspects of the project effectively.
ASCE
How/Why did you get involved? Why did you choose to stay?
I got involved by reaching out to Ravi after History and Heritage night. I wanted to get involved to grow my network and build relationships. I chose to stay because it has been a pleasure working alongside young professionals that are very passionate about volunterring to positively affect our community.
How has ASCE impacted your work and/or what is your favorite benefit of your involvement?
ASCE gave me the opportunity to learn through volunteering and apply it at work. My favorite benefit is the networking opportunities ASCE provides.
What has been your favorite ASCE event since you got involved?
Corazon
PERSONAL LIFE
Favorite sport?
Football

Basketball

Tennis

Volleyball
Hobbies and Interests outside of Engineering.
Climbing

Hiking

Camping

Yoga

Any outdoor activity

Eating

Movies & TV

Music

Sleeping
If you missed the last Board Member Spotlight, Elizabeth Ruedas, you can click here to read her article.
To view the archive of all past Member Spotlights click here.