Board Member Spotlight 2016 April-May
BOARD MEMBER SPOTLIGHT
As part of our new 2015/16 Board member appreciation program we are showcasing a board member in our bimonthly Board Member Spotlight. Our board member spotlight recognizes board members of outstanding contributions to the profession and our local communities. For any questions regarding the program please contact the Past President at PastPresident@ymf-oc.org.
For the April and May spotlight we would like to introduce...
ELIZABETH RUEDAS, EIT, CSI, ENV SP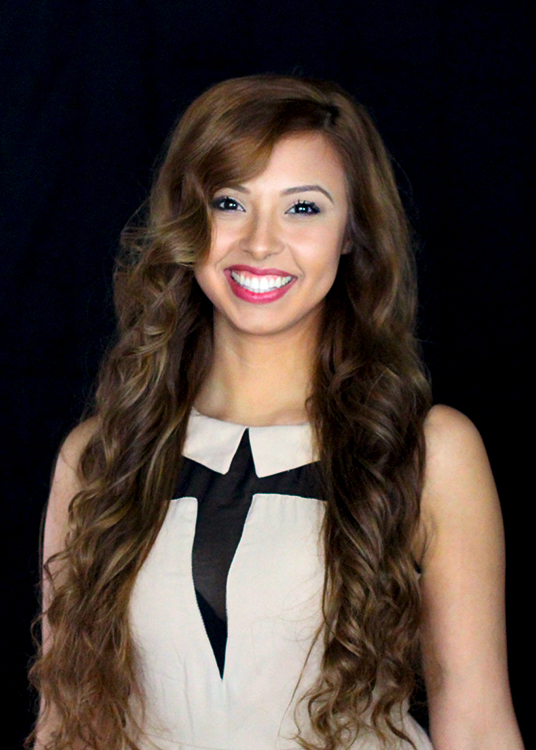 We asked her to state his name, company and position in ASCE:
"Elizabeth Ruedas, EIT, CSI, ENV SP
CNC Engineering, Inc.
ASCE:
ASCE 2016 New Face of Civil Engineering Honoree

ASCE Advocacy Captain (2015 – Present)

ASCE Orange County Social Committee Chair (2014 – Present)

ASCE Orange County Branch Webmaster (2014 – Present)

ASCE Orange County YMF Secretary (2015 – Present)

ASCE Orange County YMF Webmaster (2014 – 2015)

ASCE Orange County YMF - Women in Engineering Panel, Committee Chair (2015)"
We also asked her a few questions about the following:
SCHOOL/EDUCATION/BACKGROUND
Where did you grow up?
I was born in and raised in El Monte, California.
What made you want to become an engineer? If you had to choose a different career what would it be?
I have always loved math and science, but I was first exposed to engineering as a junior in high school when I attended the 2009 California Minority Youth Environmental Training Institute, a National Hispanic Environmental Council (NHEC) program. By the end of the course, I knew that I wanted to pursue a career in engineering. If I had to choose a different career, however, it would be one in politics. Interesting enough, I am still looking to do so in the near future.
What college(s) did you attend? Can you list your degrees, any honors, and involvement in engineering organizations during school?
I received my Bachelors of Science degree in Civil Engineering from the University of California, Irvine. While at UCI, I was an active member of various engineering organizations, including American Society of Civil Engineers, Engineering Student Council, and Phi Sigma Rho (a science and engineering sorority).
WORK & PROFESSIONAL LIFE
Describe your responsibilities and some significant projects.
As a Design Engineer at CNC Engineering, I have assisted in the design and review of improvement projects within and around the City of Industry (COI). For example, I have assisted in the development of many new design documents, including a Bicycle Master Plan, LID ordinance, and Green Streets Policy. I have also helped develop/review sewer area studies, cost estimates, hot-mix asphalt mix designs, stormwater pollution prevention plans, grading plans, street plans and permits.
Recently, I have focused most of my attention on the development and implementation of a new industrial stormwater program for COI. In order to minimize stormwater pollution, I have developed and maintained several databases that keep track of permits, best management practices, and facilities that could potentially contribute to stormwater pollution. Similarly, I have contacted individual facilities throughout COI to ensure that those who fall within the MS4 Permit and Industrial General Permit are well aware of the new requirements. I have also coordinated and reviewed hundreds of inspections to ensure compliance.
Non-Project work responsibilities
I attend events on behalf of CNC Engineering.
What is your favorite part about being a Civil Engineer?
I absolutely love being able to use my problem solving skills to make the world a better and safer place.
What skills do you find most valuable to focus on in your career?
Aside from the necessary technical skills, I find soft skills to be just as important for those of us looking to move up into management or marketing positions.
What drew you to your specific career path? If you could start your career differently, what would you do differently?
As a student, I specialized in structures and also took a lot of transportation classes. Although CNC Engineering is a general engineering firm, I have found myself doing a lot more work related to water recently. If I had known this in advance, I probably would have specialized in water.
Describe a situation that was a great learning experience for you?
CNC Engineering is very encouraging of my involvement with professional organizations. As a result, I have been able to attend many events and conferences, which have all been great learning experiences.
ASCE
How/Why did you get involved? Why did you choose to stay?
One of the things that I missed most about being a student was seeing my friends on a regular basis. A few of them had started attending ASCE OC YMF events, so I did too. I attended a general meeting, had a great time, and was invited to that month's Board meeting. At the Board meeting, I learned about many volunteering opportunities and saw how passionate everyone was about the profession.
How has ASCE impacted your work and/or what is your favorite benefit of your involvement?
ASCE has helped me grow in both my professional and personal life. Through my involvement with ASCE, I have expanded my network, improved my technical skills, leadership skills, time management skills, public speaking skills and advocacy efforts. I have also had the opportunity to travel quite a bit. Lastly, I have met some of my best friends through ASCE.
What has been your favorite ASCE event since you got involved?
The Western Regional Younger Member Council (WRYMC) conference is definitely my favorite!
Awards?
2016 ASCE New Face of Civil Engineering Honoree

2015 ASCE OC President's Award

2015 ASCE OC YMF Vice President Award

2015 Best Practice (Women in Engineering Panel)
OTHER PROFESSIONAL ORGANIZATIONS
Are you involved with any other professional organizations?
I am also an active member of Soroptimist, an organization that focuses on empowering women all over the world, where I have served on various panels at local high schools. At these events, I have encouraged young girls to pursue careers in science, technology, engineering, and mathematics (STEM). I currently serve as a Leadership Advisor for the Desert Coast Region.
PERSONAL LIFE
Favorite sport?
Volleyball
Hobbies and Interests outside of Engineering.
YouTube (

click here

to see my channel)

Makeup

Hair

Traveling

Networking

Knitting

Drawing

Painting

Volleyball

Soccer

Track and Field

Laughing

Digital Photography

Moviemaking
If you missed the last Board Member Spotlight, Gidti Ludesirishoti, you can click here to read his article.